ASK Summer December 2023 - January 2024 Holiday Programme: Palmerston North & Marton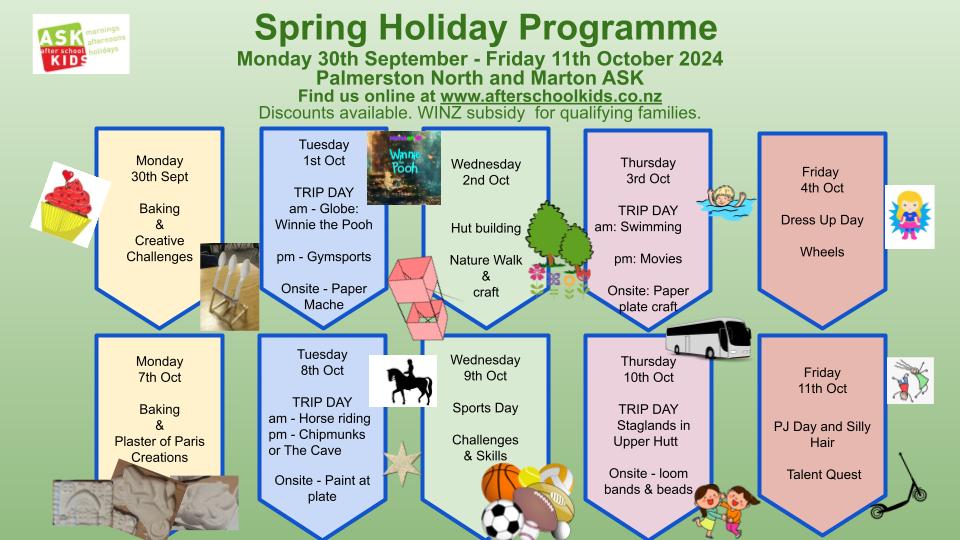 We are open from 7am - 6pm each day.The children need to bring a packed morning tea and lunch, including their drink bottle. We will provide afternoon tea.
Please Note: If your child is enrolled on a trip please ensure they are at ASK by 8am. Return time for trips will be 5pm pickup. Unless stated otherwise in the information.
This programme may alter, due to unforeseen circumstances.


For further information about the Palmerston North and Marton based holiday programmes, please click here
There are limited spaces available on our trips so be in early to avoid disappointment.
.
Click here to enrol for the Palmerston North and Marton programmes.
These OSCAR Programmes receive funding from the Ministry of Social Development
---